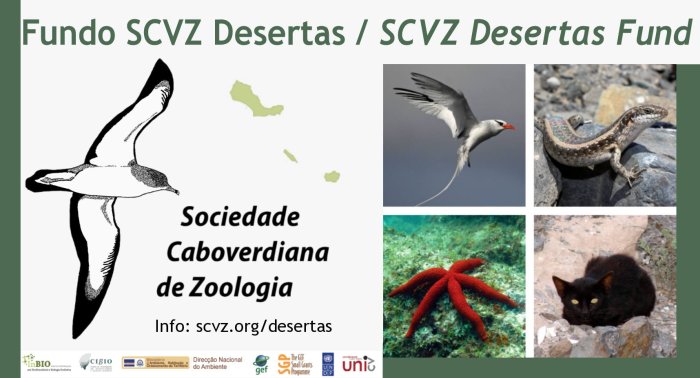 PROJECTO: Tu ajudas-me, eu ajudo-te: cooperação interespecífica para prosperar no ambiente marinho

CANDIDATO: Eduardo Sampaio (Centro de Ciências do Mar e do Ambiente)

RESUMO O objectivo primário deste projecto foi avaliar interacções mutualísticas entre cefalópodes e peixes durante eventos de caça. O trabalho de campo foi realizado durante um mês (6 de Setembro – 3 de Outubro) e as áreas analisadas incluíram a Ilha de Santa Luzia (20 dias) e o Ilhéu Raso (oito dias). Os polvos (cefalópodes) foram encontrados apenas em áreas intermareais (maré baixa), provavelmente devido a alta pressão predatória e características topográficas inadequadas. Apesar de não ter sido registada cooperação interespecífica, seis espécimes de
Octopus vulgaris
(três fêmeas e três machos; 35,6 ± 10,4 cm; 175 ± 53 g) foram colhidos para análises genéticas, devido a suspeitas de ocorrência de especiação, reflectidos em diferenças morfológicas (ex: tamanho notoriamente menor comparativamente a populações do Mediterrâneo). Alternativamente, avaliou-se a abundância e distribuição de diferentes espécies de tubarões – com 34 tubarões verificados visualmente mais 12 observados por pescadores – que totalizaram 46 registos. Os tubarões costeiros, como o tubarão de pontas pretas e os tubarão-gata (32 registos), foram relatados apenas em Santa Luzia, enquanto a ocorrência de tigres e tubarões oceânicos foi relatada durante actividades de pesca em ambas as ilhas Desertas. As Desertas, particularmente Santa Luzia, poderão ser uma área de maternidade para macropredadores.
PROJECT: You help me, I help you: interspecific cooperation to thrive in the marine environment

CANDIDATE: Eduardo Sampaio (Marine and Environmental Sciences Centre)

SUMMARY This project firstly aimed to assess mutualistic interactions between cephalopods and fish species during hunting events. Fieldwork was performed during one month (September 6th – October 3rd). The analysed areas comprised Santa Luzia Island (20 days) and Raso Islet (eight days). Octopus (cephalopods) were only found in the intertidal areas (low tide), most likely due to high predatory pressure and unsuitable topographical features. Although interspecific cooperation was not registered, six
Octopus vulgaris
individuals (three females and three males; 35.6 ± 10.4 cm; 175 ± 53 g) were collected for genetic analysis, given the suspicion that speciation events have occurred as reflected on morphological differences (e.g. notoriously restricted size range comparatively to Mediterranean populations). Alternatively, the abundance and distribution of different shark species was assessed, with 34 sharks visually verified, plus fisherman reporting another 12, which totalled 46 records. Coastal sharks, such as black tip and nurse sharks (32 records), were only reported on Santa Luzia, while the occurrence of oceanic tiger and bull sharks was reported, during fishing activities, in both Desertas islands. The Desertas, particularly Santa Luzia, appear to be a potential nursery area for macropredators.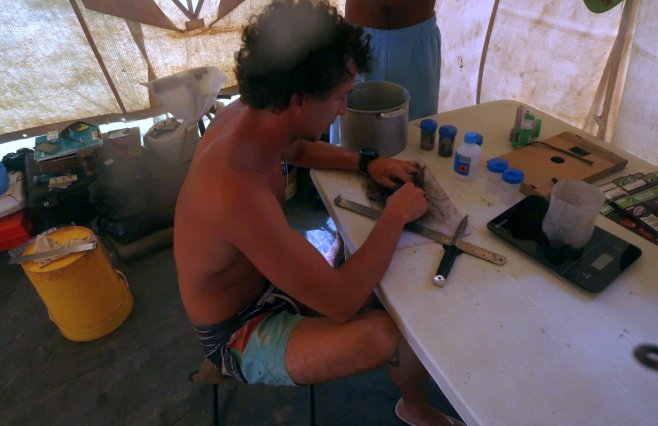 Fig. 1 – O candidato a executar colheita de tecido biológico para análise genética, no Ilhéu Raso (Foto: Kenny Delgado). |
The candidate performing biological sampling for genetic analysis on Raso Islet (Photo: Kenny Delgado).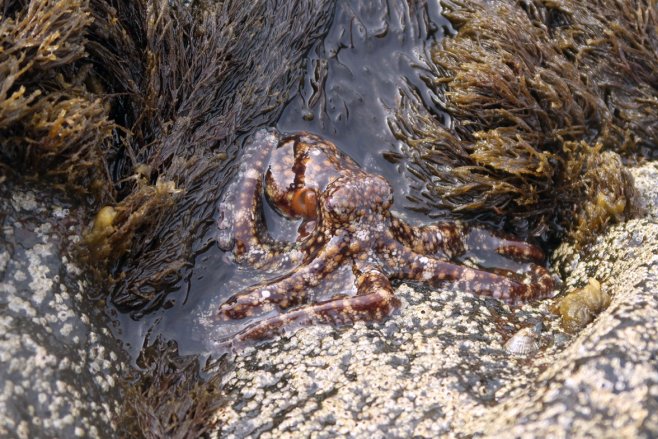 Fig. 2 –
Octopus vulgaris
usualmente encontrado nas poças intertidais do Ilhéu Raso (Foto: Eduardo Sampaio). | Octopus vulgaris
, commonly found on the intertidal rockpools on Raso Islet (Photo: Eduardo Sampaio).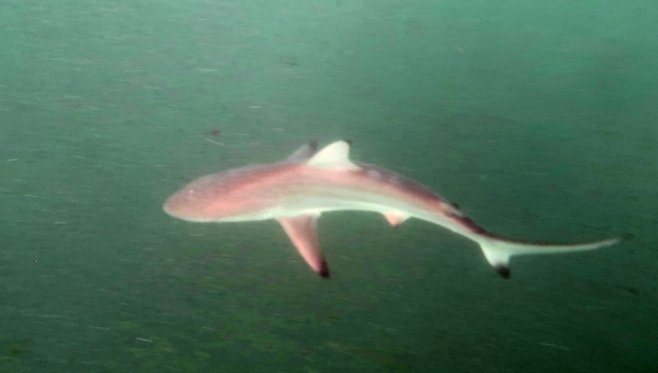 Fig. 3 – Tubarão de pontas pretas comummente encontrado a 40 metros da costa na Ilha de Santa Luzia, Praia dos Achados (Foto: Eduardo Sampaio). |
Black tip reef shark commonly found 40 meters off the coast of Santa Luzia Island, Achados beach (Photo: Eduardo Sampaio).