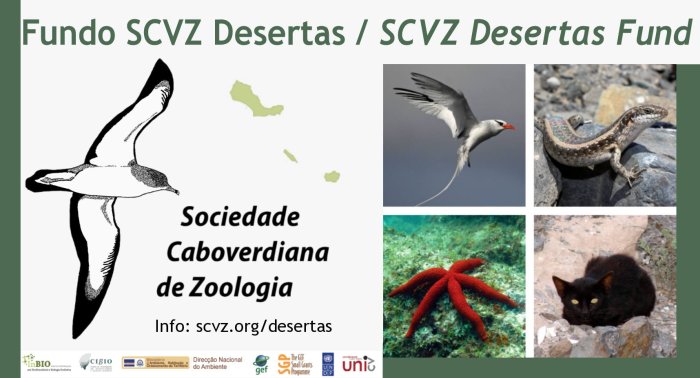 PROJECTO: Monitorização da calhandra do ilhéu Raso (espécies criticamente ameaçada) adicionando um notável conjunto de 15 anos de dados
CANDIDATO: Michael Brooke (Departamento de Zoologia, Universidade de Cambridge)
RESUMO Este é um relatório preliminar sobre o trabalho de campo efectuado por Michael Brooke da Universidade de Cambridge e Lee Gregory, Assistente na ilha de Fair, Escócia, com a calhandra do ilhéu Raso entre 12 de Novembro e 2 de Dezembro no Raso. Assim que chegámos ao Raso, foi óbvio que o ilhéu estava anormalmente verde, atraindo inúmeras borboletas e traças migradoras e que seria provável as calhandras estarem a nidificar. Assim o verificámos. Este foi a 15ª visita anual desde 2002 e encontrámos um número recorde de ninhos (58). Anilhámos o maior número de crias de sempre (61). Também registámos a maior postura de sempre, com várias ninhadas de cinco e uma de seis ovos, mais numerosas que as ninhadas de quatro ovos que predominavam nos registos anteriores. No decorrer do trabalho de campo, muitas calhandras juvenis desenvolveram-se e o censo da população de todas as aves voadoras no final da visita foi de 820, aproximadamente o mesmo que em 2015. No entanto, é altamente provável que a população cresça ainda mais no próximo mês, pois outros ninhos com crias aquando a nossa partida podem ainda contribuir com mais juvenis para a população.
PROJECT: Monitoring of the Critically Endangered Raso lark: adding to a remarkable 15-year dataset
CANDIDATE: Michael Brooke (Department of Zoology, University of Cambridge)
SUMMARY This is a preliminary report on Raso lark fieldwork undertaken by Michael Brooke of Cambridge University and Lee Gregory, Assistant Warden on Fair Isle, Scotland, on Raso from 12 November to 2 December. As soon as we arrived on Raso, it was immediately obvious that the island was unusually green, attracting numerous migrant butterflies and moths, and it was likely that the larks would be breeding. So it proved. This was the 15th in a series of annual visits stretching back to 2002, and we found a record number of nests (58). We ringed the greatest number of chicks (61). We also recorded the largest clutches ever; numerous clutches of five and one of six, bigger than clutches of four eggs which were the largest previously recorded. During the course of fieldwork, many juvenile larks fledged, and the census population of all flying birds at the end of the visit was 820, approximately the same as in 2015. However it is highly likely that the population will grow further in the next month as nests active at our departure contribute further juveniles to the population.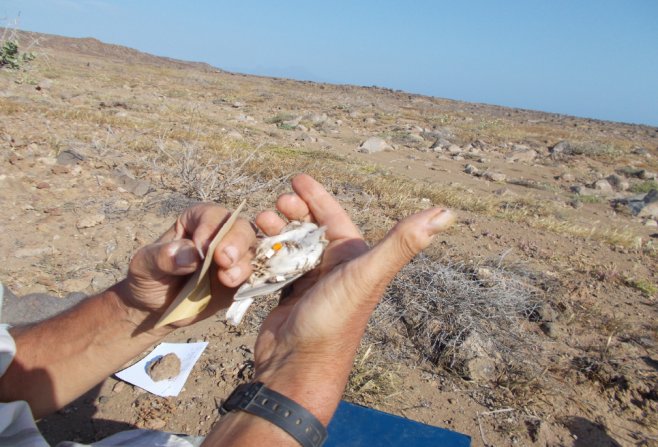 Fig. 1 – Calhandra-do-ilhéu-Raso a ser anilhada (Foto: Elisa Dierickx). |
Raso lark being colour-ringed (Photo: Elisa Dierickx).
Fig. 2 – Calhandra-do-ilhéu-Raso, o objecto de estudo, Novembro de 2016 (Foto: Mike Brooke). |
Raso lark, the study species, November 2016. (Photo: Mike Brooke).